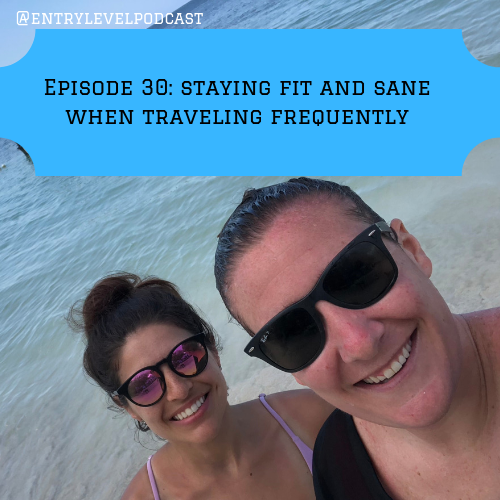 Whether you're a road warrior or just travel a handful of times per year, you've probably been faced with the feeling of coming home feeling lethargic, hungover, and in rough shape after a week away. Whether it's for work or play, we've been there but have devised some tricks over the years to bring more balance to travel life. If you're trying to stay on top of your fitness goals or just maintain your sanity (and dignity) while traveling, this episode is for you.
We cover: 
- What to pack to stay on track - from snacks to entertainment
- What to request in your hotel room
- How to keep drinking at work events under control - because ya know, you should 
- Fitting in activity each day
- How to manage the long-haul trips (10+ days) without getting burnt out
We also have a VERY special guest who briefly joins us for an impromptu hello!
Check it out, follow us on instagram and give us a rating on itunes!