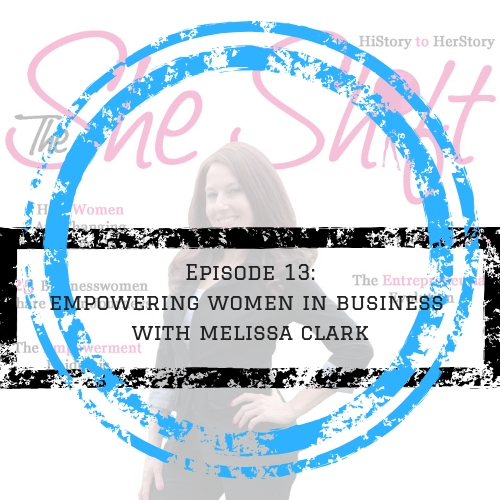 This week's episode is one that resonated strongly - as we discussed the journey to becoming a female entrepreneur with The She Shift founder, Melissa Clark.
Melissa founded The She Shift to promote and empower women and businesswomen. She is an author, podcast host, consultant, owns an apparel line, and is also a certified Reiki level one and two practitioner. 
We talk to Melissa about:
- What made her take the leap into this business
- What her journey as an entrepreneur has been like over the last four years
- How she balances all of her pursuits
- Her experience with writing The She Shift and what inspired her to do so
- Top tips for anyone looking to start their own business
- Melissa's biggest inspirations!
You can learn more about Melissa and The She Shift at:
https://www.facebook.com/thesheshift/
https://twitter.com/thesheshift
https://www.instagram.com/thesheshift/?hl=en
Order her book at: https://www.amazon.com/She-Shift-HiStory-HerStory/dp/0996558721