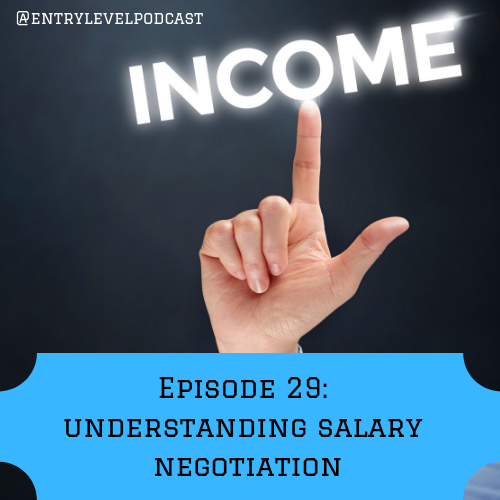 Did you know that only 39% of people negotiated their salary in their last job offer? And unfortunately us ladies are dragging down the average as 46% of men asked, but only 34% of women did.  This varies a bit by city but the takeaway is that we are all leaving A LOT of money on the table. In fact, failing to negotiate your salary early in your career can result in losing tens or hundreds of thousands over the course of your career.
In this episode, we discuss:
What you need to look at besides just the salary number
How to do research to understand what you're worth
Why companies expect you to negotiate
How to handle the question: "What salary are you looking for?"
Why you should be persistent even if you hear no the first time
Check it out, follow us on instagram and give us a rating on itunes!