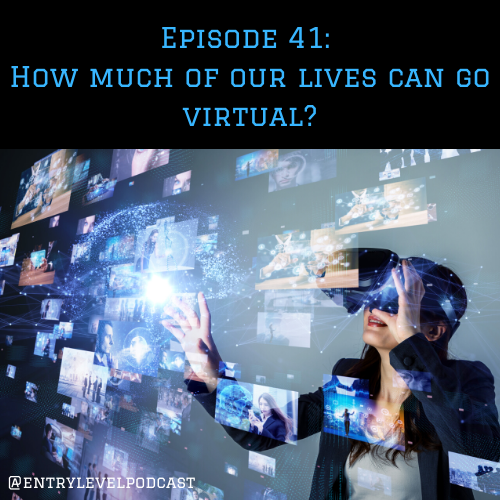 In the second episode of the Corona Chronicles, we talk about 2 key topics: what it's like being exposed to the virus and forced into quarantine and how organizations are shifting into virtual mode to keep engagement high.
Have you ever thought about how much of what you do each day can be translated into the virtual world? We're finding out! Sarah talks about how her company is moving everything virtual, from yoga classes and breath-work to educational lessons for kids to happy hours. In addition to keeping the business moving, how can companies make sure their employees are staying physically and emotionally well during this crazy time?
Lindsay also digs into what it's like to find out you have been exposed to the virus in the work environment. Have you found out you've been exposed - how did you manage?
And finally, we debate how many drinks a day is too many in the new world we live in.
Join us!!