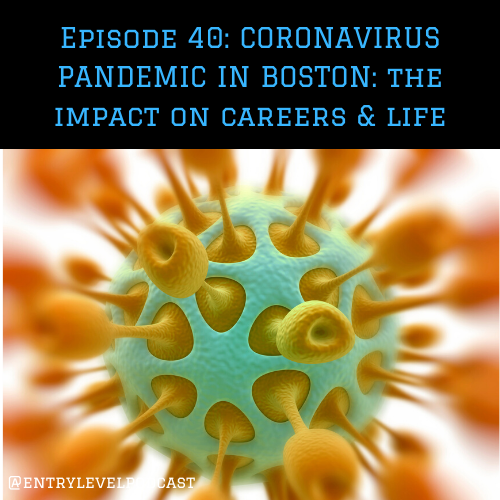 As the Coronavirus (COVID-19) pandemic accelerates in the United States, we wanted to take the chance to talk about what all of this looks and feels like. These are unprecedented times and navigating through it will require all of us to come together and work together like never before. 
In this first Corona Chronicles episode, we discuss:
How the virus has evolved in the last few weeks and months - and what made us take it seriously
What the impact has looked like for our jobs
What it's been like working as an event marketer during this process
The #CancelEverything movement and importance
What it means to flatten the curve
How we've seen the community step up in various ways
Adjusting to working remotely 100% of the time
The early days of self-isolation
What we're stocking up on for quarantine (HINT: it's not TP)
We will continue this series over the coming days as an opportunity to discuss how our world is adapting and changing in the face of a pandemic. This is going to have lasting ripple effects on our careers and the economy and we plan to bring on a variety of perspectives to talk about it. Join us!