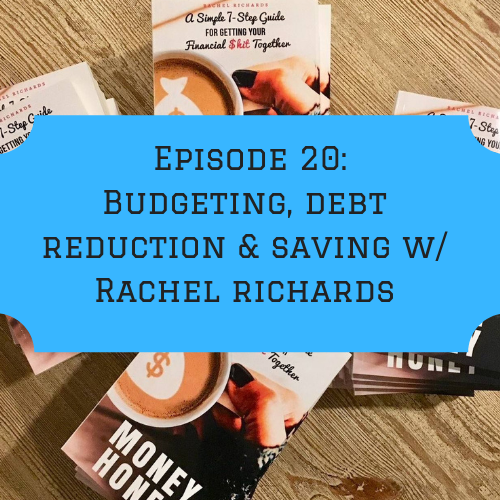 Do you struggle with paying off debt, budgeting, and saving? If so, you're not alone. In fact, it's estimated that 78% of Americans who work full-time live paycheck to paycheck. But it is possible to develop a new mindset around money and change this reality! 
On this week's episode we kick of with part 1 of a 2-part series with Rachel Richards, author of Money Honey: A Simple 7-Step Guide to Getting your Financial $hit Together. Rachel has always had a passion for understanding money. This stemmed from growing up in a household on a strict budget. In fact, she began investing in the stock market at 18 years old and graduated a 40K per year college in just 3 years - 100% debt-free. Learn about how she did it and her tips around budgeting, saving, and investing.
She will also cover off on her 4-bucket savings strategy and how to tackle debt in the most effective way.
You can learn more about Rachel and her book at:
Facebook: https://www.facebook.com/MoneyHoneyRachel/
Instagram: @moneyhoneyrachel
Follow Entry Level Podcast on Instagram at: @entrylevelpodcast