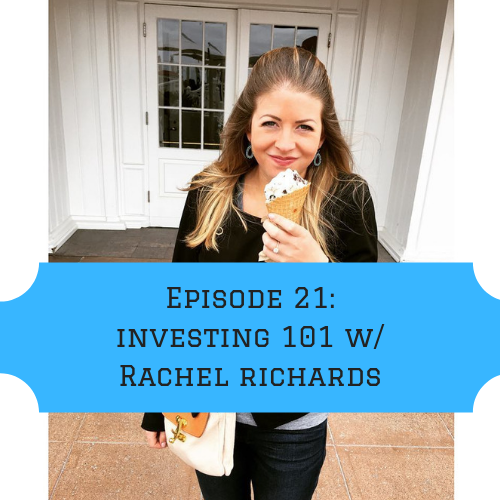 Investing is a scary word for many of us. We don't understand much about it other than that it is risky and complicated - until now. The reality is that if you aren't currently saving for retirement or your future goals, you are already behind. And investing is the best way to reach your long-term financial targets. 
On this week's episode we release part 2 of a 2-part series with Rachel Richards, author of Money Honey: A Simple 7-Step Guide to Getting your Financial $hit Together. Rachel has always had a passion for understanding money. This stemmed from growing up in a household on a strict budget. In fact, she began investing in the stock market at 18 years old and graduated a 40K per year college in just 3 years - 100% debt-free. Learn about how she did it and her tips around budgeting, saving, and investing.
In this episode, she will also cover off on her 3 key investing rules and the exact steps you can take to get started today (because you should....start today).
You can learn more about Rachel and her book at:
Facebook: https://www.facebook.com/MoneyHoneyRachel/
Instagram: @moneyhoneyrachel
Follow Entry Level Podcast on Instagram at: @entrylevelpodcast