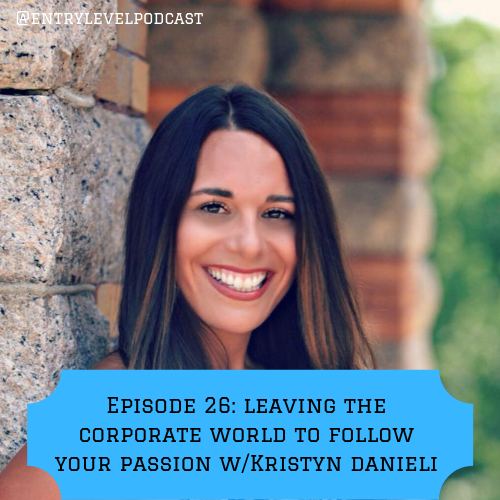 It is becoming more common and more accepted for our generation to break out of the mold of the 9-5 to follow their passions and create their own path towards the things that allow them to make a greater impact.
With us this week to talk about one of those paths is Kristyn Danieli. Kristyn is currently a business owner, motivational mentor and speaker, soulful retreat facilitator and community builder. Kristyn also received her MBA from Endicott College in 2013. She has 10 years of corporate experience between Real Estate, Franchise Operations, and Project Management as well as business development within higher education. As you can probably tell, she has done a lot across many different spaces.
Kristyn left behind the corporate world for the last time this April to launch her business, Souls on the Rise. We're going to talk on this episode about what motivated her to do that, what it's been like on both sides and also why she decided to do a solo trip around Europe for 3 months. So much to unpack!
You can learn more about Kristyn and Souls on the Rise at:
Website: https://www.soulsontherise.com/
Souls on the Rise Instagram: @soulsontherise
Souls on the Rise Facebook: https://www.facebook.com/soulsontherise/
Also follow Entry Level Podcast on Instagram at: @entrylevelpodcast