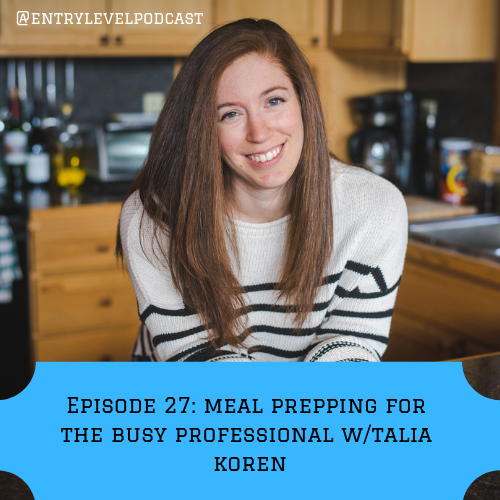 On average, Americans age 18 and over spend 37 minutes in food preparation and cleanup each day. That's about 4.5 hours per week. And the average household spends about $550 per month on food. That's a hefty bill and a lot of time spent just on meals. What if it could be cheaper and faster?
This is what we talk about on this week's episode with Founder of Workweek Lunch, Talia Koren. Workweek Lunch is a site and meal plan subscription dedicated to helping busy people meal prep to save time and money while eating healthy. Talia lives in Queens, NY where she spends most of her time in a tiny kitchen whipping up big batch meals and sharing tips and tricks with her 250k Instagram followers. Prior to going full-time with Workweek Lunch, Talia dabbled in the entertainment industry, journalism and social media consulting. Talia's mission is to show people how easy it is to prep delicious plant-focused meals on a budget to create more time, money and energy in our lives for the things that matter to us most. 
We talk with her about what it takes to build a thriving business online, why she chooses not to focus on diets, and why learning how to meal prep is so critical for the busy professional or working parent. 
Learn more about Talia and Workweek Lunch at: workweeklunch.com
Instagram: @workweeklunch
Also follow Entry Level Podcast on Instagram at: @entrylevelpodcast