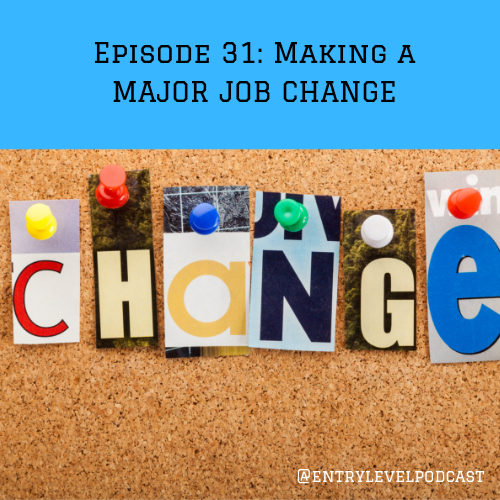 On this week's episode we talk about making a job change. As you progress in your career, it is very common to make a job shift every few years. Whether this is an internal move or you take a role at another company, it is not a decision to be taken lightly. Both of us recently made a job move (one internally and one externally) so we talk in detail about what prompted the decision and why we made the moves we did. 
We dig into:
Why the "new every 2" rule has worked for us in our early careers
The #1 reason employees choose to leave their companies - and our experience with it
The difference between making a move internally vs. externally
How to know when you're ready for the next step
Our biggest work-related pet peeves
Check it out, follow us on instagram and give us a rating on itunes!