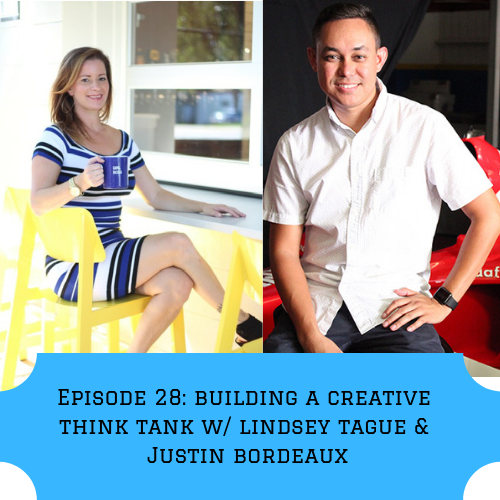 Collaboration is critical to the success of any entrepreneur. Ideas can flourish and be driven by action. Networking opportunities can build new business and opportunities. Skills can be developed and shared amongst participants. This collaborative spirit is what Lindsey Tague and Justin Bordeaux, co-founders of The 904 Collaborative, aim to achieve.
In this episode, we discuss where Lindsey and Justin met (mostly because it's a fun story), what made them decide to work together, why it's so important for creatives to have a place to brainstorm and share ideas, how they are building this collaborative space, and what keeps them inspired to follow this passion. 
This episode is for anyone who needs a boost of entrepreneurial spirit and wants to understand what goes on behind the scenes of mastermind groups.
You can learn more about The 904 Collaborative at:
New website (coming soon!): http://the904collaborative.com/
Instagram: @the904collaborative