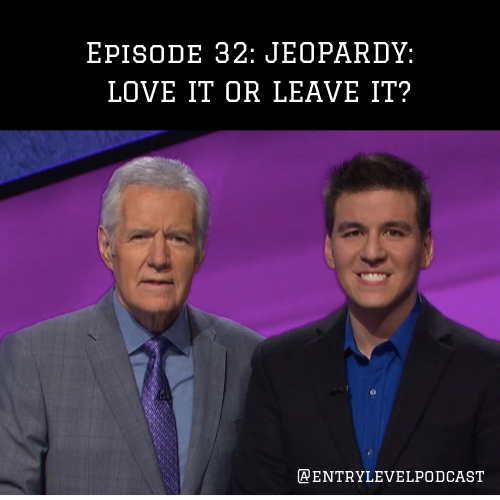 In this week's Fast 5 episode, we do a quick debrief on Jeopardy. As a millennial, do you love it or leave it? And if you do love it, how did your interest in it come about?
We spend 5 minutes discussing:
How James Holzhauer is crushing it
Why Sarah has a soft spot for Jeopardy & her favorite final Jeopardy question
Why Lindsay thinks there is a time and place for Jeopardy viewing
Check it out, follow us on instagram and give us a rating on itunes!